This follows claims by TV personality Mona Gucci that all is not well in McBrown's marital home.
In a video interview, Mona Gucci claimed that McBrown is no longer on good terms with her best friend who is a caterer simply because her husband, Maxwell slept with her got her pregnant.
READ ALSO: Actress McBrown Breaks Silence On Allegations That Her Hubby Impregnated Her Friend, Nyonyo
Not long after the claims, one of McBrown's friends who is known to be in the catering business also announced the birth of a child.
Rumours then started that the mother of the new baby was likely the one Mona Gucci was referring to.
Many are those who have been asking about McBrown's caterer friend is popularly known as Nyonyo.
Let's begin with her real name, McBrown's friend is officially known as Chichi Yakubu but she is popularly known as NyoNyo because of her food business.
What does she do for living?
NyoNyo is a professional HR practitioner. In an interview with Sheleadsafrica, she worked at a multinational research company before leaving to establish her businesses.
READ ALSO: Meet Franca: 7 Hot Photos of The Actress Lighting Up Ras Nene's Skits
She is a businesswoman too
Currently, she is the owner and CEO of Nyonyo Essentials, the food business she quit her job to open in 2014.
NyoNyo is a classy restaurant that also offers catering and other food services to leading companies.
She is also the CEO of Luxuria Lifestyle Ghana, a digital lifestyle magazine.
Is she married or single?
Nyonyo is known to be a married woman. In fact, her maiden name is Chichi Equomah.
What about children?
NyoNyo just gave birth and shared baby bump photos on social media.
READ ALSO: 10 Hottest Photos of Sheena Dzigbordi Curves and Backside Making Hajia Bintu's Small
From her story, she has gone through tough times in her bid to get a baby.
According to one of her many posts, she suffered a miscarriage in 2018, a heterotopic pregnancy in 2019, before conceiving and giving birth to twins in 2021.
In conclusion, from all indications, NyoNyo is a happily married woman and there is no indication of McBrown's husband getting her pregnant as suggested by Mona Gucci.
Moreover, McBrown herself has shared a photo of Chichi to congratulate her on her safe delivery.
Checkout 5 beautiful photos of Nyonyo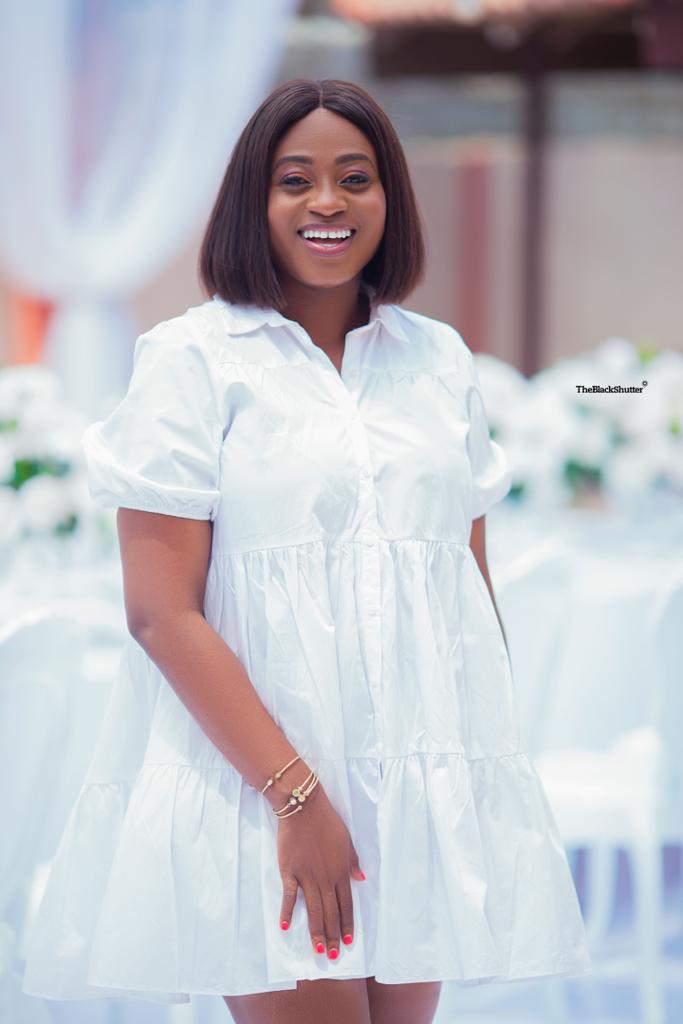 Source: Ghanaarticles.com
Hits: 951